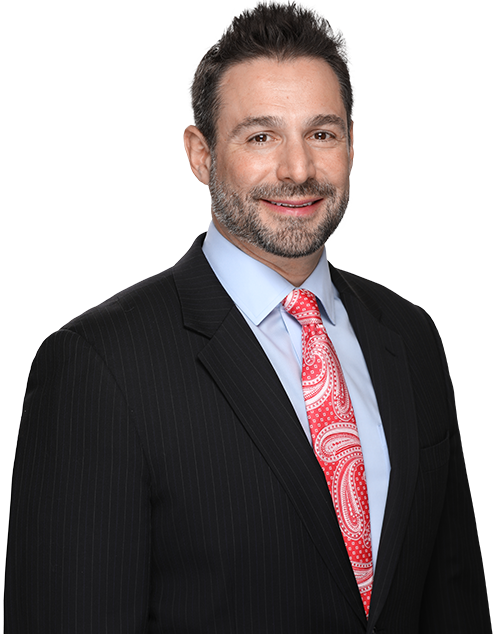 Mark A. Kressel
Partner - Los Angeles Office
How Mark Helps Clients
Mark Kressel helps clients by first understanding their business needs and goals and how litigation can play a part in solving their problems, whether by winning on appeal, developing a multi-forum litigation or settlement strategy, or identifying vehicles to change the legal landscape. Major studios and government entities rely on Mark Kressel for his extensive multi-forum strategy and appellate advocacy capabilities. He has handled appellate matters in a wide range of areas, including patent, the California Environmental Quality Act (CEQA), the anti-SLAPP statute, the First Amendment, punitive damages, elder abuse, general business litigation, and premises liability.
---
Mark joined the firm as an associate and was invited to join the partnership in 2018. Before joining the firm, Mark was a litigation associate with Irell & Manella LLP. In addition to his bar admissions, he has practiced before the U.S. International Trade Commission.

Prior to law school, Mark worked as a Broadway musician.
Representative Matters
Bennett v. Rancho California Water District (2019)
Successfully won client a new trial after a jury found the public entity liable for over $800,000 for alleged employee whistleblower retaliation claimed by a plaintiff who took over a procurement contract from another vendor and then claimed he was actually a misclassified employee

Taulbee v. EJ Distribution Corp. et al. (2019)
Successfully defended a jury's finding that our client's truck driver was not negligent when he parked inside the freeway's "gore point," avoiding millions of dollars in exposure for the plaintiff's debilitating injuries

Olivia de Havilland v. FX Networks, et al. (2018)
Successfully represented the Motion Picture Association of America and Netflix, Inc. in the California Court of Appeal in an industry-critical appeal threatening the future of docudramas and other fictionalized motion pictures about or inspired by real people or events
Ortiz v. WMC-A, Inc. (2017)
Represented a hospital in the California Court of Appeal under the Elder Abuse and Dependent Adult Civil Protection Act, and successfully defended a complete defense judgment from a multi-million dollar claim
Trinity River Lumber Co. v. Weaverville Community Services District (2016)
Successfully defended judgment for Weaverville Community Services District in the California Court of Appeal against a $35 million property damages claim arising from a mill fire, prevailing under Government Tort Claims Act
Donaho v. County of Yuba, et al. (2015)
Successfully defended judgment in the California Court of Appeal in favor of consortium of public transportation providers, cities, and counties, under Government Tort Claims Act, against claims of dangerous condition of public property stemming from catastrophic personal injury at a bus stop
Hoang v. IMDb.com (2015)
Represented actress in the Ninth Circuit in suit against IMDb.com for publishing her age without her consent in violation of web site terms of service and privacy agreement
Raef v. Superior Court (2015)
Represented celebrity photographer in California Supreme Court and Court of Appeal in first ever criminal prosecution under California's new anti-paparazzi driving statute, raising First Amendment defense
Santos M. v. Superior Court (2015)
Won petition for writ of mandamus in favor of juvenile immigrant entitled to relief from deportation proceedings under Special Immigrant Juvenile Status program. Represented petition pro bono in California Court of Appeal, in coordination with Immigrant Defenders Law Center
Education
Yale Law School
J.D., 2007
Yale University
B.A., cum laude, 1996
Clerkships
Hon. Jay S. Bybee, U.S. Court of Appeals, Ninth Circuit (2007-2008)
Bar Admissions
California
U.S. Supreme Court
U.S. Court of Appeals, Third Circuit
U.S. District Court, Northern District of California
U.S. Court of Appeals, Eighth Circuit
U.S. Court of Appeals, Tenth Circuit
U.S. Court of Appeals, for the Federal Circuit
Professional Associations
Awards
Publications
Supreme Court Changing Where You Can Be Sued (Summer 2019), Vol. 16, No. 2, Today's General Counsel, p. 57
Breaking Up (The 9th) Is Hard To Do (July 31, 2017) Law360
Make the Barristers a First Step toward Professional Achievement (July/Aug. 2013) Los Angeles Lawyer, p. 12
Review at the U.S. International Trade Commission, American Bar Association, Appellate Practice, Spring 2012, Vol. 31, No. 3 (June 28, 2012)
Protecting Intellectual Property Rights with the ITC (Dec. 2011) Los Angeles Lawyer Magazine, p. 10
University Inventions, Stanford v. Roche, IPEG.com (Nov. 2010)
The Proposition 8 Challenge: Is There Jurisdiction For Appellate Review? Century City Lawyer (Sept. 2010)
Note, Contractual Waiver of Corporate Attorney-Client Privilege, 116 Yale L.J. 412 (2006)