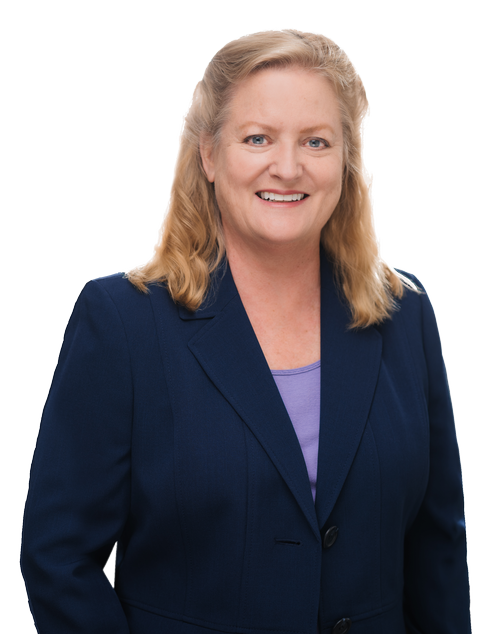 Lisa Perrochet
Partner - Los Angeles Office
How Lisa Helps Clients
With a strong reputation for creativity and success in high stakes appellate litigation, Lisa Perrochet is sought out by clients for her considerable defense expertise regarding toxic tort and product liability claims; punitive damages claims; consumer claims against manufacturers, banks and other institutions; insurance coverage and bad faith litigation; as well as professional liability (medical and legal malpractice) and ethics matters, including attorney disqualification.
---
Lisa has represented clients in hundreds of appeals and writ proceedings, and has argued before the California Supreme Court and intermediate appellate courts throughout the state. She has also handled matters in other jurisdictions, including Arizona, Nevada, New Mexico, Oregon, and Hawaii.
Lisa is a partner at the firm and has more than 30 years specializing in civil appeals. Lisa has been a California State Bar Certified Appellate Specialist since the first year the State Bar offered certification in 1996. She is also on the board of the Association of Southern California Defense Counsel, and for many years has served as the editor of that organization's Verdict magazine.
Lisa's representative matters in the intermediate appellate courts are too numerous to list. In the California Supreme Court alone, Lisa has represented parties and amicus curiae entities in dozens of cases, some of which are listed below.
Representative Matters in the California Supreme Court
Allied Premier Ins. v. United Financial Cas. Co. (2023)
California Supreme Court holds commercial auto coverage does not persist indefinitely if insurer fails to cancel DMV certificates
Kim v. Toyota Motor Corp. (2018)
Approving defendants' use of "custom and practice" evidence in cases alleging product defect
McGill v. Citibank (2017)
Addressing arbitrability of claims seeking public injunctive relief

Webb v. Special Electric Co. (2016)
Products liability decision in which the California Supreme Court established the viability of the sophisticated intermediary defense to California products liability actions
Iskanian v. CLS Transp. Los Angeles, LLC (2014)
California Supreme Court addressed issues concerning arbitration and federal preemption in putative class action against employer for wage and hour violations
Boeken v. Philip Morris USA, Inc. (2010)
Presented argument in the California Supreme Court addressing res judicata in toxic tort case
Sterling v. Taylor (2007)
California Supreme Court reversed lower court in commercial contract case involving statute of frauds and parole evidence
Simon v. San Paolo U.S. Holding Co. (2005)
California Supreme Court held that punitive damages 340 times greater than a $5,000 compensatory damages award was constitutionally excessive
American Financial Services Assn. v. City of Oakland (2005)
California Supreme Court reversed lower court in case addressing federal preemption of state lending laws
Gavaldon v. DaimlerChrysler Corp. (2004)
Obtained holding of industry-wide importance from the California Supreme Court that California's "lemon law" applies only during the original warranty and not to separately purchased service contracts for post-warranty repairs
Korea Supply Co. v. Lockheed Martin Corp. (2003)
California Supreme Court held that nonrestitutionary disgorgement of profits was not an available remedy in an individual action under the unfair competition law
Vu v. Prudential Prop. & Cas. Ins. Co. (2001)
In answering a certified question from the Ninth Circuit, the California Supreme Court held that an insurer's denial of a claim on the ground that the policy does not cover the loss in question is not a basis for estopping the insurer from asserting the one-year period of limitation as a defense
Kransco v. Am. Empire Surplus Lines Ins. Co. (2000)
California Supreme Court addressed whether a liability insurer can assert comparative bad faith of insured as affirmative defense in bad faith action by insured
Broughton v. Cigna Healthplans of California (1999)
California Supreme Court held that a claim for damages under the Consumers Legal Remedies Act (CLRA) is arbitrable, but a claim for injunctive relief under the CLRA is not arbitrable and should be severed
People ex rel. Dep't of Corporations v. SpeeDee Oil Change Sys., Inc. (1999) California Supreme Court reversed the Court of Appeal, holding that the rule of vicarious disqualification applies to "of counsel" attorneys
Della Penna v. Toyota Motor Sales, U.S.A., Inc. (1995)
California Supreme Court held that a plaintiff seeking to recover for interference with economic relations must prove that defendant not only knowingly interfered with plaintiff's expectancy, but engaged in wrongful conduct by some measure beyond the fact of the interference itself
Freeman & Mills, Inc. v. Belcher Oil Co. (1995)
California Supreme Court overruled the controlling precedent in the area of tortious denial of contract, holding that a company's bad faith denial of contract does not create a remedy in tort
Education
Loyola Law School of Los Angeles
J.D., cum laude, 1987
University of California, Los Angeles
B.A., Phi Beta Kappa, magna cum laude, 1984
Bar Admissions
California
U.S. Court of Appeals, Ninth Circuit
U.S. Supreme Court
Professional Associations
Awards
California Lawyer Attorneys of the Year (CLAY) Award for handling the groundbreaking appeal in Kirk v. First American Title Ins. Co., which addressed attorney disqualification and rules for erecting ethical walls (2011)
CLAY award, reflecting her work on Border Business Park, Inc. v. City of San Diego, in which the court of appeal reversed an inverse condemnation award of nearly $100 million against her client (2007)
Ranked in the appellate litigation category by Chambers & Partners USA
Top 50 Female Southern California Super Lawyers (2006-2023)
Top 100 Southern California Super Lawyers (2011, 2014-2017, 2020, 2023)
Daily Journal Top Women Litigators by the Los Angeles & San Francisco Daily Journal (2007, 2010, 2011 and in 2015)
Best Lawyers (2009-2023)
Women Leaders in the Law (2012), The Recorder
Attorneys of the Year (2010), The Recorder
Rated "AV Preeminent" by Martindale Hubbell
Publications
Green Sheets: Notes on Recent Decisions (2001-present) regular feature in each issue of ASCDC's Verdict magazine
California Legal Bills: Privileged Until They Aren't? (Jan. 10, 2017) Law360
Briefs Are All About The Words, Not Pages (Feb. 10, 2015) Daily J., p. 8
New Calif. Appeal Bond Rules Correct Outdated Process (Sept. 10, 2014) Law360, New York
Unpredictable Juries: When do their Miscues Constitute Misconduct? (Jan. 2012) Chartis Litigation Management Update
The Supreme Court of California Rules on Santa Clara Contingency Fee Issue - Backpedals on Clancy (July 2011) IADC Defense Counsel Journal
'Oasis West': What's a Lawyer to Do? (Apr. 18 2011) The Recorder [online exclusive]
Special Jury Instructions: When CACI Won't Cut It (Feb. 2011) Valley Lawyer p. 14
A Fine Line: The California Supreme Court Bars Statutory Trebling Of Restitutionary Awards In Private Party UCL Actions For Predatory Conduct Against Elders (Aug. 2010) Mealey's California Section 17200 Report, p. 19
Legal Ethics and Corporate Conflicts (Nov. 2006) California Lawyer
The Ethics and Legality of Jury Investigations (1st Quarter 2006) Verdict p. 38
California's "Little FTC Act": Benefitting Consumers, or Lawyers? (Dec. 4, 1998) Wash. Legal Found. Legal Backgrounder, Vol. 13, No. 46
Putting a Price on Partial Loss: A Case Stemming from the Northridge Earthquake, Cheeks v. California Fair Plan Assn., Creates No Fair Plan for Adjusting Partial Losses (Sept./Oct. 1998) S.F. Recorder Ins. Litig.
Writ Intake Procedures Cal. Civil Writ Practice (Cont.Ed.Bar 3d ed. 1996) ch. 2
What a Difference a Day Makes: Age Presumptions and the Standard of Care Required of Minors (1993) 24 Pac. L.J. 1323
No Chance for a Lost Chance of Recovery (Sept. 1992) L.A. Lawyer
Lost Chance Recovery and the Folly of Expanding Medical Malpractice Liability (1992) 27 Tort & Ins. L.J. 615