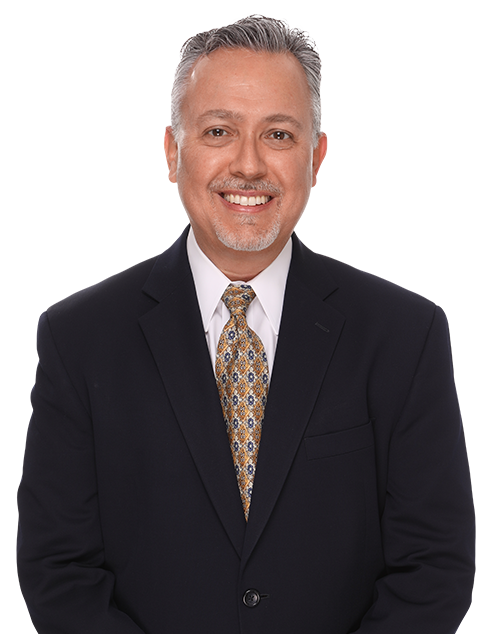 Bradley S. Pauley
Partner - Los Angeles Office
How Brad Helps Clients
Clients embroiled in complex business disputes seek Brad Pauley's extensive capabilities in trial strategy, post-trial motions, high-stakes civil appeals, and writ proceedings. His instincts are also sought after in substantive matters involving employment law, government conflicts of interest, premises liability, anti-SLAPP appeals, and insurance coverage and bad faith.
---
Brad has argued numerous cases before the appellate courts reversing substantial damages awards against his clients. He took the lead in briefing and arguing an appeal that resulted in the reversal of a $23 million judgment against Horvitz & Levy's client, a school district, in a case involving cutting edge issues of government conflict of interest law. On another occasion, he took the lead in briefing and arguing an appeal that resulted in the reversal of a $30 million verdict against a major national gaming corporation in a dispute over the development of an Indian casino. He also argued the California Supreme Court case that made the "genuine dispute" doctrine the law of the land in California insurance bad faith cases. In a case that garnered national media attention, he prepared a writ petition challenging the denial of summary judgment to a Major League Baseball team sued by a fan assaulted in a stadium parking lot. And, in a bet-the-company class action against a mortgage lender, he took the lead in dramatically reducing a certified multi-state class following extensive briefing in the Court of Appeal.
Brad is a partner at the firm, which he joined in 2003. Before joining the firm, Brad was an associate with Paul, Hastings, Janofsky & Walker LLP, where he worked on a broad variety of complex commercial litigation matters. He is a contributor to the firm's blog on California Supreme Court practice.
Representative Matters
Strategic Concepts, LLC v. Beverly Hills Unified School District (2018)
California Court of Appeal applied conflict of interest law to reverse a $23 million breach of contract judgment in favor of a former school district employee
Central Metal v. Center Bank (2015)
California Court of Appeal affirmed order granting bank's anti-SLAPP motion in multi-million dollar dispute over commercial loans
Corenbaum v. Lampkin (2013)
California Court of Appeal reversed damages awards of over $3 million and held that evidence of "billed" but unpaid medical expenses is not admissible to prove future medical damages or noneconomic damages
State Farm Mut. Auto. Ins. Co. v. Lee (2011)
California Court of Appeal affirmed grant of insurer's anti-SLAPP motion in insured's action for abuse of process
Core Wealth Management, LLC v. Heller (2010)
Prepared post-trial motions in complex business dispute, which resulted in the trial court reducing 90 percent of a $42 million judgment against investment manager clients
Pauma Band of Luiseño Mission Indians v. Harrah's Operating Company, Inc. (2009)
California Court of Appeal reversed $30 million jury verdict against national gaming corporation in action brought by Indian tribe
Wilson v. 21st Century Insurance Company (2007)
California Supreme Court adopted the "genuine dispute" doctrine in insurance bad faith actions
Willdan v. Sialic Contractors Corp. (2007)
In action arising from major public works project, California Court of Appeal reversed dismissal of engineering firm's indemnity action against general contractor
Brand v. 20th Century Insurance Company/21st Century Insurance Company (2004)
California Court of Appeal reversed denial of insurer's motion to disqualify insured's expert witness in bad faith action on ground the expert, an attorney, previously represented insurer in substantially related litigation
TBG Ins. Servs. Corp. v. Superior Court (2002)
Writ proceeding in executive's wrongful termination action that resulted in California Court of Appeal published opinion holding employees have no reasonable expectation of privacy in employer-owned computers
Education
University of California, Los Angeles, School of Law
J.D., 1996
University of California, Los Angeles
B.A., summa cum laude, 1993
Bar Admissions
California
U.S. Supreme Court
U.S. Court of Appeals, Ninth Circuit
Professional Associations
Los Angeles County Bar Association; Senior Vice President, 2019-present; Vice President, 2018-2019; Member, Board of Trustees, 2016-2018, Chair; Appellate Courts Section, 2015-2017
American Bar Association, Member, House of Delegates, 2019-present, Chair, Council of Appellate Lawyers, 2014-2015
Appellate Judges Education Institute (AJEI), Member, Executive Board, 2014-2015
Publications
A GC'S Auditor? How To Use Appellate Counsel To Add Value (Mar. 2018) Association of Corporate Counsel, Docket Vol. 36, Issue 2
So You Want to Be an Appellate Lawyer? (Sept./Oct. 2015) GPSOLO, p. 10
Writ likely unneeded to review poach deal (Oct. 8, 2014) Daily J., p. 1
Appellate Practice Compendium (ABA Book Publishing 2012) Ch. 20, California
The Certification Process (July 9, 2012) The Recorder [online exclusive]
Appeals, Writs and Post-Trial Motions (Cal. State Bar, Lit. Section, May 2003) 2002 California Litigation Review