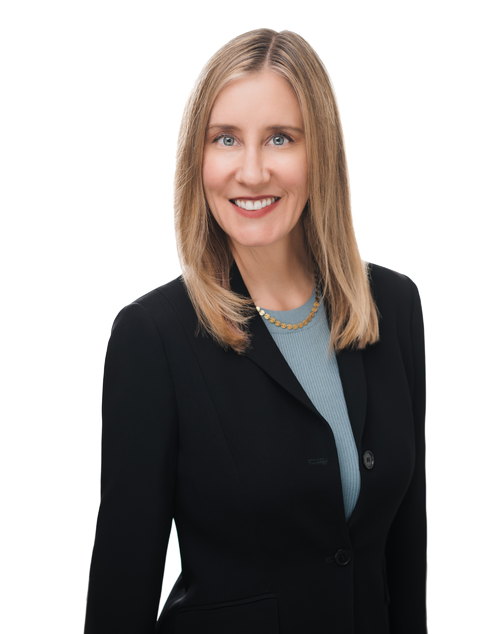 Shane H. McKenzie
Partner - Los Angeles Office
How Shane Helps Clients
Shane McKenzie has extensive experience in both trials and appeals, which has made her the go-to appellate counsel who focuses on trial, post-trial, and appellate procedure. Shane will often parachute into trials at the eleventh hour or take over an appeal prior to oral argument. Leading businesses and professionals, automobile manufacturers, and insurance companies rely on Shane as an advocate, both to preserve issues and to win them, at trial and on appeal. She has served as appellate and trial counsel in a variety of practice areas including professional negligence, insurance coverage, personal injury, products liability, and partnership disputes.
---
Before joining Horvitz & Levy, Shane worked at Quinn Emanuel LLP for more than ten years, where she handled a variety of complex commercial litigation matters involving securities fraud, bankruptcy, immigration, and intellectual property. Shane was also involved with a variety of pro bono projects during that time, including a Ninth Circuit appeal that resulted in the release of a man who had languished in federal detention for more than ten years pending the resolution of his immigration appeal.
Shane currently serves on the State Appellate Judicial Evaluation Committee of the Los Angeles County Bar Association, a group that assists the governor in evaluating possible nominees to the California Supreme Court and the Court of Appeal. She was a 2018 Fellow of the Leadership Council on Legal Diversity, an organization designed to foster mentoring and networking opportunities for a more diverse generation of attorneys. She is a contributing author to "Litigating And Judging California Business Entity Governance Disputes," a treatise published by LexisNexis, and Verdict Magazine, published by the Association of Southern California Defense Counsel. In 2022, Shane was selected by Super Lawyers as a top-rated appellate attorney specializing in civil defense litigation.
During law school, Shane was the Atlantic regional champion for the Columbia Law School International Moot Court Team. Prior to law school, Shane received a Masters of Science at the London School of Economics, with distinction, and competed nationally and internationally on behalf of USC's Trojan Debate Squad.
Representative Matters
Rodriguez v. FCA US, LLC (2022)
California Court of Appeal ruled that used vehicles sold with a balance remaining on the manufacturer's "new car warranty" are not "new motor vehicles" under the Song-Beverly Act and thus are not subject to the Act's refund-or-replace remedy against manufacturers
Flores v. Liu (2021)
California Court of Appeal affirmed a jury verdict, despite a finding of instructional error, in a professional negligence action against a surgeon
Han v. Hallberg (2020)
Supreme Court granted motion to dismiss review, reinstating a favorable Court of Appeal's opinion, preventing a forced partnership buyout, and establishing that living trusts may serve as partners under California law
Lockheed Litigation Cases (2017)
Multiple state court appeals and trial court consultation concerning admissibility of expert testimony in toxic tort litigation and sufficiency of evidence to support punitive damages; savings to clients of $760 million
Education
Columbia Law School
J.D., Harlan Fiske Stone Scholar, 2003
London School of Economics
M.Sc., Award of Distinction, 1999
University of Southern California
B.A., Phi Beta Kappa, magna cum laude, 1997
Clerkships
Hon. Debroah A. Batts, U.S. District Court, Southern District of New York (Extern)
Bar Admissions
California
U.S. Court of Appeals, Second Circuit
U.S. Court of Appeals, Ninth Circuit
U.S. District Court, Central District of California
U.S. District Court, Northern District of California
Professional Associations
Awards