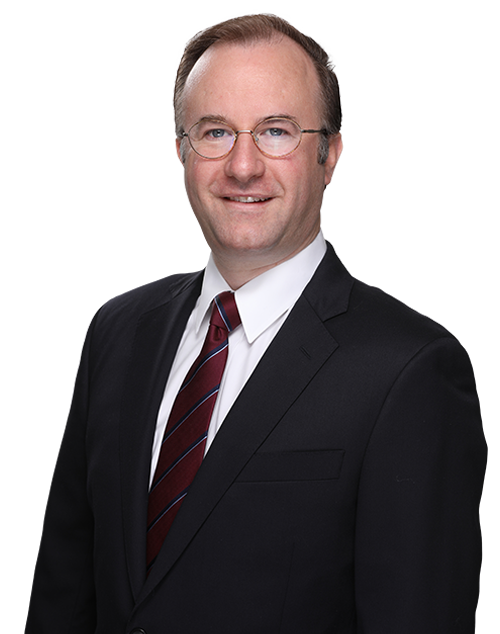 John F. Querio
Partner - Los Angeles Office
How John Helps Clients
Large public companies, small businesses, and trial counsel, as well as significant trade associations, have benefited from John Querio's proficiency in a wide range of practice areas, including commercial contract disputes; arbitration and class actions; defense of claims based on professional conduct (including the anti-SLAPP statute and First Amendment issues, legal malpractice, and malicious prosecution); defense of insurance coverage and bad faith litigation; products and premises liability defense; civil rights litigation defense; and punitive damages. John works with clients and trial counsel before, during, and after an appeal to preserve issues and position the case for an optimal outcome.
---
John is a partner at the firm, where he has worked on dozens of civil appeals in state and federal court. He has special expertise in federal civil and appellate procedure and has argued numerous appeals in the U.S. Court of Appeals for the Ninth Circuit. He is co-author of the leading treatise on civil appeals before the Ninth Circuit, the Rutter Group's Ninth Circuit Civil Appellate Practice. He has also represented parties and amici curiae in numerous cases in the United States, California, and Nevada Supreme Courts.
John has counseled many significant companies on appellate matters, including Ford Motor Company, State Farm, American General Life Insurance Company, Hospital Corporation of America, QBE Insurance Corporation, Travelers, Kiewit, Dow Chemical Company, Philip Morris, and San Diego Gas & Electric Company. He has also represented cities, counties, and peace officers in federal civil rights actions; major hospitals and providers in healthcare matters; and large insurers in coverage disputes. He has worked with major trade associations to position cutting edge issues for appellate review, including the Chamber of Commerce of the United States of America, DRI-The Voice of the Defense Bar, the Washington Legal Foundation, the California Hospital Association, and the California New Car Dealers Association.
John is active in the legal community, authoring articles and making presentations at client venues, other law firms, and bar events. He has been a member of the Board of Governors of the Los Angeles Chapter of the Association of Business Trial Lawyers, which brings together plaintiff and defense lawyers with judicial officers to promote civility, collegiality, and the fair and efficient administration of civil justice. In that capacity, he served as co-editor of the ABTL Report, which is the association's quarterly publication dedicated to legal developments and civil practice issues.
Representative Matters
Epic Systems Corp. v. Lewis (2018)
Filed an amicus brief with the U.S. Supreme Court embracing the winning position that class action waivers in employment arbitration agreements are enforceable under federal labor law

Brumbaugh v. MUFG Union Bank, N.A. (2017)
California Court of Appeal reversed the granting of a demurrer and revived a lawsuit by a borrower against a lender arising out of a failed home sale

Royal Alliance Associates, Inc. v. Mooney (2017)
Ninth Circuit Court of Appeals reversed the judgment ordering investors' claims against a brokerage to proceed in arbitration before a FINRA tribunal and remanded for claims to proceed in federal district court

Monje v. Spin Master, Inc. (2017)
Ninth Circuit Court of Appeals affirmed the judgment for a manufacturer and retailer of a children's toy in a products liability case revolving around the admissibility of expert testimony on causation

Sarkisyan v. Newport Ins. Co. (2017)
California Court of Appeal affirmed the denial of class certification in a lawsuit by insureds arising out of a dispute with an insurer over calculation of replacement cost value for water damage to a home

Mossman v. J. Paul Getty Trust (2016)
California Court of Appeal affirmed the summary judgment for a highway renovation project contractor in a premises liability lawsuit arising from an automobile-pedestrian accident

DIRECTV, Inc. v. Imburgia (2015)
Filed an amicus brief with the U.S. Supreme Court embracing the winning position that state law disfavoring class arbitration waivers is preempted by the Federal Arbitration Act

Sanchez v. Valencia Holding Co., LLC (2015)
Filed an amicus brief with the California Supreme Court embracing the winning position that an arbitration clause used in the vast majority of auto loan contracts is enforceable and not unconscionable

Cromer v. Bristol West Ins. Group (2015)
Nevada Supreme Court affirmed the denial of judgment as a matter of law and a new trial in an insurance coverage bad faith lawsuit arising out of a car accident

Iskanian v. CLS Transportation Los Angeles, LLC (2014)
Filed an amicus brief with the California Supreme Court embracing the winning position that the Federal Arbitration Act preempts state law invalidating class action waivers in employment arbitration agreements

Morrison v. Fire Ins. Exchange (2013)
Nevada Supreme Court affirmed the summary judgment for an insurer in an insurance coverage bad faith action arising out of a physical altercation

Fox v. Good Samaritan Hospital LP (2010)
Ninth Circuit Court of Appeals affirmed the dismissal under Health Care Quality Improvement Act immunity of a doctor's antitrust lawsuit against a hospital arising out of peer review proceedings

Boeken v. Philip Morris USA, Inc. (2010)
California Supreme Court held the doctrine of res judicata precluded a wife in a toxic tort case from bringing a wrongful death claim after voluntarily dismissing with prejudice her claim for loss of consortium for smoking-related injury to her husband

Li v. Simpson Thacher & Bartlett (2010)
California Court of Appeal affirmed an order denying a law firm's anti-SLAPP motion in a malicious prosecution action arising out of an underlying breach of fiduciary duty lawsuit against a corporate director

F&H Construction, Inc. v. I. Kruger, Inc. (2010)
California Court of Appeal affirmed the judgment for the manufacturer of a water clarification system in a contractual indemnity lawsuit arising out of a fire at a water treatment plant, and reversed the denial of attorney fees for the manufacturer

Teichmer v. Grass Valley Terrace (2009)
California Court of Appeal rejected a tenant's appeal from the judgment in a nuisance/breach of warranty of habitability case in which the plaintiff sought higher damages and attorney fees

Education
Stanford University Law School
J.D., Order of the Coif, 2003
Cambridge University, Corpus Christi College
M.Phil., International Relations, 2000
Princeton University
A.B., Phi Beta Kappa, magna cum laude, 1999
Clerkships
Hon. Pamela A. Rymer, U.S. Court of Appeals, Ninth Circuit (2004-2005)
Hon. David F. Levi, Chief Judge, U.S. District Court, Eastern District of California (2003-2004)
Bar Admissions
California
U.S. Supreme Court
U.S. Court of Appeals, Ninth Circuit
U.S. District Court, Central District of California
U.S. District Court, Eastern District of California
U.S. District Court, Northern District of California
Professional Associations
Awards
Daily Journal California Top 20 Under 40 attorneys in California (2015)
Super Lawyers (2017-2018, 2022-2023)
Super Lawyers "Rising Star" (2010-2015)
Publications
The Ninth Circuit Properly Imposes Limits on Representative PAGA Claims in Federal Courts (Oct. 14, 2021) Washington Legal Foundation, Legal Backgrounders
The PAGA Preemption Battle Knocking On High Court's Door (Aug. 3, 2021) Law360
9th Circ. Could Mend Split On Class Rules For PAGA Claims (Sept. 13, 2019) Law360
Are Orders Denying Class Cert. Appealable In PAGA Cases? (Mar. 19, 2018) Law360
Recent Developments in Class Action Law (Dec. 2017) Today's General Counsel
California Supreme Court Expands Scope of Discovery in Representative Actions under Private Attorneys General Act (Sept. 5, 2017) Washington Legal Foundation, The Legal Pulse
Courts in California Enable End-Run of Federal Arbitration Act by Expanding Obscure State Labor Law (June 16, 2017) Washington Legal Foundation, Legal Backgrounder
DC Circuit Rules FedEx Drivers Are Independent Contractors, Again Rejecting NRLB View (Mar. 30, 2017) Washington Legal Foundation, The Legal Pulse
Congress, Judges Diverge on Remand Review (June 22, 2015) Daily J., p. 6
Developments in Post-Concepcion Arbitration Law at the U.S. and California Supreme Courts: The Conversation Continues (Summer 2015) ABTL Report, Vol. XXXIV, No. 3, p. 6.
Ninth Circuit Holds Federal Arbitration Act Preempts California Rule That Claims For Public Injunctive Relief Cannot Be Arbitrated (Spring 2014) Legal Insights
Focus on the United States Supreme Court: Summary of Pending United States Supreme Court Cases (Winter 2014) Association of Business Trial Lawyers, Vol. XXXIV, No. 3, p.1
The Changing State of Employment Arbitration (Nov. 4, 2013) The Recorder
Appellate Courts Sharply Disagree Over Continuing Impact of Concepcion (Dec. 12, 2012) Daily J., p. 7
Appeals, Writs and Post-Trial Motions (Cal. State Bar, Lit. Section, July 2008) 2007 California Litigation Review