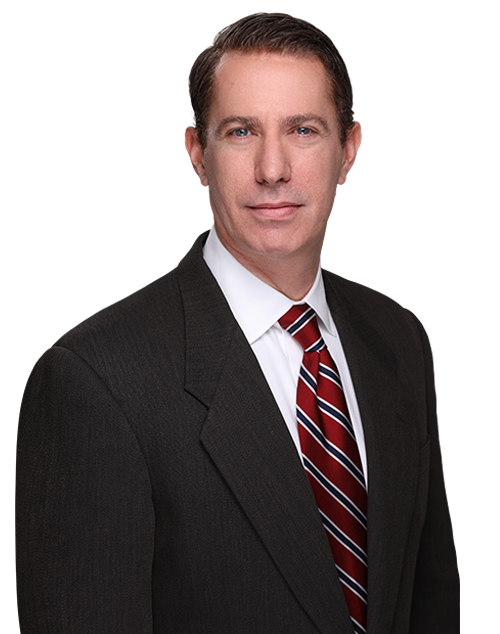 Dean A. Bochner
Partner - Los Angeles Office
How Dean Helps Clients
Dean Bochner defends manufacturers, hospitals, municipalities, and other entities in high exposure litigation. At trial, Dean assists clients by preparing dispositive motions and preserving critical issues for appeal. On appeal, Dean serves as lead counsel in cases covering a wide range of practice areas, including products liability, medical malpractice, premises liability, defamation, and employment disputes.
---
Dean is a partner at the firm, where he has been practicing since 2004. Before joining the firm, Dean served as executive vice president of a financial services company that purchases assignments of civil judgments pending on appeal. In that capacity, Dean evaluated hundreds of civil appeals in state and federal courts throughout the country.
Dean previously worked as a litigation associate at the law firm of Tuttle & Taylor, where he handled a variety of civil litigation matters in the trial and appellate courts. He also clerked for two federal judges, worked as a staff attorney at the U.S. Court of Appeals for the Ninth Circuit, and taught legal research and writing at the University of California, Hastings College of the Law.
In 2013, the Board of Trustees of the State Bar of California appointed Dean to serve a three-year term on the State Bar's Standing Committee on Appellate Courts. That committee initiated and commented on proposed rule changes and legislation affecting appellate court operations and appellate practice, and provided continuing legal education to lawyers in the field of appellate law. In 2017, Dean was selected to serve on the Committee on Appellate Courts of the California Lawyers Association's Litigation Section. Dean served as chair of that committee in 2021 and 2022.
Representative Matters
Hoffmann v. Young (2022)
California Supreme Court clarified scope of express invitation exception to recreational use immunity statute
Department of Fair Employment and Housing v. Superior Court (2022)
California Court of Appeal established stringent standards governing a party's request to proceed by pseudonym in civil cases
Swanson v. The Marley-Wylain Company (2021)
California Court of Appeal reversed $5.5 million judgment in asbestos injury case due to instructional error
Johnson v. Monsanto Company (2020)
California Court of Appeal reduced $78.5 million judgment by roughly $58 million in products liability case
Huerta v. Kava Holdings, Inc. (2018)
California Court of Appeal affirmed judgment of nonsuit on plaintiff's retaliation claim against hotel under the Fair Employment and Housing Act
Untermann v. Kaiser Gypsum Company, Inc. (2018)
Represented defendant in plaintiff's appeal challenging order vacating $6 million punitive damages award in asbestos injury case
Conner v. Cedars-Sinai Medical Center (2015)
California Court of Appeal affirmed summary judgment for hospital in action alleging negligence and fraud
Garcia v. ConMed Corp. (2012)
California Court of Appeal affirmed defense judgment for medical device manufacturer after six-week jury trial in products liability case
Emergency Physicians Medical Group, Inc. v. Templeton (2010)
Represented medical group in Nevada Supreme Court on appeal from adverse $20.5 million verdict in wrongful death medical malpractice action
Johnson v. Honeywell International Inc. (2009)
Represented manufacturer of refrigerants in appeal deciding whether sophisticated user defense applies to claims for negligent failure to warn and strict liability design defect
Laiwala v. Hynix Semiconductor America, Inc. (2008)
Obtained pre-briefing dismissal of opponent's appeal from grant of anti-SLAPP motion in malicious prosecution action
Fassberg Construction Co. v. Housing Authority of City of Los Angeles (2007)
California Court of Appeal reversed in part $3.96 million judgment against general contractor on claims for breach of contract and False Claims Act violations
Education
University of Michigan Law School
J.D., cum laude, 1994
Stanford University
A.B., Phi Beta Kappa, with distinction, 1990
Clerkships
Hon. Barry G. Silverman, U.S. Court of Appeals, Ninth Circuit
Hon. Elaine E. Bucklo, U.S. District Court, Northern District of Illinois
Bar Admissions
California
U.S. Court of Appeals, Ninth Circuit
U.S. District Court, Central District of California
Professional Associations
Awards
Publications
Editor, California Lawyers Association Litigation Update (2018-present)
Revisiting California's No-Citation Rule (2021) California Litigation, Vol. 34, No. 2, p. 27 (with David S. Ettinger)
Co-Author, California Litigation Review, Appeals and Writs section, 2022 edition
Co-Author, California Litigation Review, Appeals and Writs section, 2021 edition
Co-Author, California Litigation Review, Appeals and Writs section, 2020 edition
Co-Author, California Litigation Review, Appeals and Writs section, 2019 edition
Co-Author, California Litigation Review, Appeals and Writs section, 2018 edition
Co-Author, Characteristics of Medical Liability Claims Against Dermatologists from 1991 through 1995 (Feb. 2018) JAMA Dermatology; 154(2); 160-166. PubMed PMID: 29214284
Is That Your Final Judgment? (2016) California Litigation, Vol. 29, No. 1, p. 22
The Safety Dance (4th Quarter 2006) Verdict, p. 43