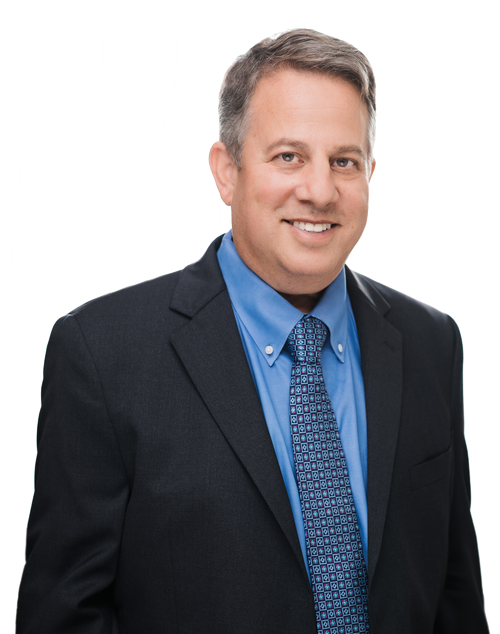 Steven Fleischman
Partner - Los Angeles Office
How Steven Helps Clients
Businesses, insurance companies and high net worth individuals seek Steven (Steve) Fleischman's expertise in litigating commercial disputes and his substantive knowledge in professional liability, anti-SLAPP, insurance coverage, real estate, and the recovery of attorney fees.
---
Steve also has expertise in litigating the proper standards for the recovery of medical damages in personal injury cases under Howell v. Hamilton Meats & Provisions, Inc. (2011) and its progeny. Steve helps clients shape the law through the use of amicus briefs and, as co-chair of the Amicus Committee of the Association of Southern California Defense Counsel, he is responsible for supervising and overseeing the filing of dozens of amicus briefs and letters in California and federal courts.

He is especially proud of his work representing the prevailing party in Manufactured Home Comm. v. County of San Luis Obispo (2008), where the court wrote: "The Constitution protects everyone, the poor, the wealthy, the weak, the powerful, the guilty and the innocent" and his appellate advocacy has been complimented by appellate justices in a published opinion. He has been lead counsel in over 75 appeals and writ proceedings before the California Supreme Court, California Court of Appeal, and the Fifth, Ninth, and Tenth Circuit Courts of Appeal. Steve is a certified appellate specialist and member of the California Academy of Appellate Lawyers.
Steve is a partner at the firm. He has also authored dozens of amicus curiae filings in appellate proceedings, including amicus briefing on the merits before the California Supreme Court and the U.S. Supreme Court.
Representative Matters
Franklin v. Santa Barbara Cottage Hospital (2022)
Horvitz & Levy successfully defends summary judgment for hospital in medical malpractice action on actual and ostensible agency grounds.

Brown v. El Dorado Union High School District (2022)
California Court of Appeal affirms dismissal of football injury lawsuit against high school district, finding no evidence of gross negligence and clarifying summary judgment procedure
Riskin v. Downtown LA Property Owners Association (2022)
California Court of Appeal reverses attorney fees award in California Public Records Act case

Mallonee v. Toyota Motor Sales, U.S.A., Inc. (2022)
California Court of Appeal affirms order cutting attorney fees request by 85 percent in lemon law action
Aghaian v. Minassian II (2021)
California Court of Appeal affirms $34.5 million judgment for Horvitz & Levy clients, holding that "law of the case" precluded defendant's inconvenient forum motion
Brown v. USA Taekwondo (2021)
California Supreme Court holds courts can use public policy to limit or eliminate a defendant's duty, arising from a special relationship or otherwise, to protect the plaintiff from injuries caused by a third party, but courts may not rely on public policy to create such a duty
Stokes v. Muschinske (2019)
Court of Appeal affirms favorable judgment and holds that defense billing experts can use Medicare reimbursement rates to form their opinions on the reasonable value of medical services
Perry v. Bakewell Hawthorne, LLC (2017)
California Supreme Court unanimously held that an expert opinion excluded from evidence for disclosure violations should also be excluded from consideration at summary judgment
Los Angeles County Board of Supervisors v. Superior Court (2016)
California Supreme Court held that bills sent by a lawyer to a client in pending and active legal matters are protected under the attorney-client privilege
Northrop Grumman Systems Corporation v. Goldentop Road, LLC (2016) Successfully Represented Fortune 100 company in the California Court of Appeal in a multi-million dollar dispute over commercial lease
McClatchy v. Coblentz, Patch, Duffy & Bass, LLP (2016)
Successfully represented major San Francisco law firm in California Court of Appeal in case addressing Doe amendments under California Code of Civil Procedure section 474
Martin v. Inland Empire Utilities Agency (2015)
Successfully represented governmental entity in California Court of Appeal seeking disqualification of opposing counsel based on his review and use of privileged document
Ironridge Global IV, Ltd. v. ScripsAmerica, Inc. (2015)
In multi-million dollar breach of contract case, California Court of Appeal dismissed the opposing party's appeal under the disentitlement doctrine based on the opposing party's multiple violations of a trial court order pending appeal
Aghaian v. Minassian (2015)
California Court of Appeal reversed forum non conveniens ruling in $100 million real estate dispute, holding that the Iran's legal system does not comport with American standards of due process
Eisenhower Medical Center v. Superior Court (2014)
California Court of Appeal granted writ relief in favor of client in $500 million class action brought under the Confidentiality of Medical Information Act
Intransit, Inc. v. Travelers Property and Cas. Co. of America (2014)
Ninth Circuit reversed judgment against insurer, finding that district court misapplied Oregon principles of policy interpretation
Jay v. Mahaffey (2013)
California Court of Appeal affirmed denial of anti-SLAPP motion in malicious prosecution case
Manufactured Home Comm. v. County of San Luis Obispo (2008)
Successfully represented client challenging administrative proceeding where the California Court of Appeal held that the client was denied its constitutional right to cross-examination of witnesses
Education
Boston University School of Law
J.D., cum laude, 1993
University of California, Los Angeles
B.A., 1990
Clerkships
Hon. Charles F. Eick, U.S. District Court, Central District of California (1993-1994)
Hon. Robert Devich (Ret.), California Court of Appeal, Second District, Division One (1991) (Extern)
Bar Admissions
California
U.S. Supreme Court
U.S. Court of Appeals, Ninth Circuit
U.S. Court of Appeals, Tenth Circuit
United States District Courts for the Central, Southern, Northern and Eastern Districts of California
Professional Associations
Association of Southern California Defense Counsel, Amicus Committee (Co-Chair, 2007-present), Board Member (2019-present)
California Defense Counsel, Member at large, 2017-present
Association of Defense Counsel of Northern California and Nevada, Member, 2019-present
Association of Defense Trial Lawyers, 2020-present
DRI, Member, 2019-present
Association of Business Trial Lawyers, 2019-present
Los Angeles County Bar Association, Appellate Courts Section (2004-Present), Amicus Committee (2008-present), Professional Responsibility and Ethics Committee (2004-2014)
California State Bar, Business Law Section: Insurance Law Committee, Vice-Chair—Appeals (2014-2018)
Awards
Publications
Appealing in Good Faith (Winter 2020) Litigation [ABA], Vol. 46 No. 2, pp. 17-22
The Uncertain Future of Summary Judgment in California (Oct. 30, 2018) Law360
Reptile Dysfunction: An Appellate Court Disapproves of the Reptile Theory (Mar. 14, 2017) Trials and Tribulations [DRI], Vol. 23, No. 1 , pp. 3-5
California Legal Bills: Privileged Until They Aren't? (Jan. 10, 2017) Law360
Recent Caselaw Affecting the Disentitlement Doctrine and Civil Appeals (April 2016) Los Angeles Lawyer, pp. 10-12
The Effect of Howell on Personal Injury Medical Cost Recovery (Oct. 2014) Los Angeles Lawyer, pp. 16-19
Howell Two Years Later: Strategies for Responding to Attempts to Circumvent a Landmark Decision (2014) Verdict, Vol. 1, pp. 19-22
Defeating "Settle and Sue" and "Lost Settlement Opportunity" Legal Malpractice Claims as a Matter of Law (Volume 3 2012) Verdict, pp. 23-27
The "Genuine Dispute" Doctrine in First-Party "Bad Faith" Insurance Coverage Disputes Is Alive and Well (4th Quarter 2007) Verdict, pp. 13-15
Mediation v. Settlement Conference: The Need For Judicial Clarification (1st Quarter 2007) Verdict, pp. 35-38
Defending "Settle and Sue" Legal Malpractice Actions, (Spring 2007) ABA National Legal Malpractice Conference
Note, "Dear Professor Lawrence, You Missed The School Bus; Brown v. Board of Education Supports Free Speech On Campus: A Reply" (1992) 72 B.U.L. Rev. 953
"Justice John Harlan's Belated Triumph" (July 31, 1992) L.A. Daily J. (analysis of Planned Parenthood v. Casey)
Book Review, Louis Henkin, Constitutionalism, Democracy, and Foreign Affairs, (1990-1991) 24 Commentaries 23