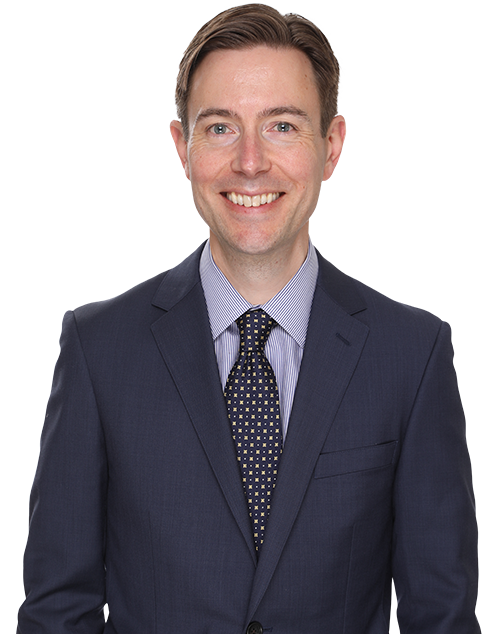 Peder K. Batalden
Partner - Los Angeles Office
How Peder Helps Clients
For many institutional clients, Peder Batalden is the go-to lawyer to handle important federal appeals. In addition to taking the lead on briefing and arguing those appeals, he often works with clients before an appeal begins, advising them to preserve issues and present evidence in the best posture for appeal. And he routinely assists clients in responding to large money judgments, drawing upon a deep knowledge of federal jurisdiction and procedure to assist in staying enforcement of judgments and preparing post-trial motions so that issues for appeal are not lost.
---
Peder is a partner at the firm. He has successfully petitioned for review in the U.S. Supreme Court, and he has argued and won numerous appeals in the U.S. Courts of Appeals for the Ninth and Tenth Circuits.
Peder has represented many significant companies, including AutoNation, Bank of America, Chevron, Ford Motor Company, Honeywell, Hospital Corporation of America, Lyft, Media News Group, The Sherwin-Williams Company, Newell Brands, Sempra Energy, TASER International, Travelers, and Toyota Motor Sales. He has also represented government entities and employees in federal civil rights actions; major medical providers in healthcare matters; and insurers in coverage actions.
Peder is co-author of the leading treatise on civil appeals before the Ninth Circuit, the Rutter Group's Ninth Circuit Civil Appellate Practice. He is a past Chair of the State Bar of California's Standing Committee on the Federal Courts, which works to enhance bench-bar relations and studies proposed changes to federal rules. He also routinely comments on proposed amendments to the Federal Rules of Appellate Procedure and to the Ninth Circuit rules.
Representative Matters
PSM Holding Corp. v. Natl Farm Financial Corp. (2018)
Ninth Circuit rules on consequences of enforcing a money judgment pending appeal
Monje v. Spin Master Inc. (2017)
Ninth Circuit affirms trial court's rulings striking punitive damages and excluding speculative expert toxicological causation opinions in product liability case involving children's toy
ProBuilders Specialty Ins. Co. v. Valley Corp., B. (2017)
Ninth Circuit affirms partial district court judgment in favor of insurer based on proper jury instructions
Royal Alliance Associates v. Mooney (2017)
Ninth Circuit reverses a judgment that had compelled his client, a broker dealer firm, to submit to a FINRA arbitration in a multimillion dollar securities dispute
Education
University of California, Los Angeles, School of Law
J.D., 1999
University of Chicago
A.B., cum laude, 1996
Clerkships
Hon. Kermit E. Bye, U.S. Court of Appeals, Eighth Circuit (2000-2002)
Hon. Robert J. Kelleher, U.S. District Court, Central District of California (1999-2000)
Bar Admissions
California
U.S. Supreme Court
U.S. Court of Appeals, Eighth Circuit
U.S. Court of Appeals, Ninth Circuit
U.S. Court of Appeals, Tenth Circuit
U.S. Court of Appeals, Federal Circuit
Professional Associations
Awards
Publications
The PAGA Preemption Battle Knocking On High Court's Door (Aug. 3, 2021) Law360
Appellate Case Summaries (Spring 2021) California Health Law News, Vol. XLI, Issue 1, p. 16
Appellate Case Summaries (Fall 2020) California Health Law News, Vol. XL, Issue 3, p. 16
Appellate Case Summaries (Spring 2020) California Health Law News, Vol. XXXIX, Issue 2, p. 18
Appellate Case Summaries (Winter 2020) California Health Law News, Vol. XXXIX, Issue 1, p. 29
Appellate Case Summaries (Fall 2019) California Health Law News, Vol. XXXVIII, Issue 2, p. 33
Appellate Case Summaries (Spring 2019) California Health Law News, Vol. XXXVIII, Issue 1, p. 20
Appellate Case Summaries (Fall 2018) California Health Law News, Vol. XXXVII, Issue 1, p. 24
Appellate Case Summaries (Fall 2017/Winter 2018) California Health Law News, Vol. XXXVI, Issue 1, p. 32
When the 9th Circuit turns to the California Supreme Court (Aug. 25, 2017) Daily J., p. 6
Appellate Case Summaries (Fall 2016) California Health Law News, Vol. XXXIV, Issue 3, p. 33
Appellate Case Summaries (Summer 2016) California Health Law News, Vol. XXXIV, Issue 2, p. 26
Ninth Circuit weighs key arbitration issues (Podcast) (July 2016), Daily J.
Appellate Case Summaries (Summer/Fall 2015) California Health Law News, Vol. XXXIII, Issue 3, p. 22
Congress, Judges Diverge on Remand Review (June 22, 2015) Daily J., p. 6
Using Statistics to Determine Whether Causation is Adequately Proven in Medical Malpractice Actions Involving Multiple Events Preceding the Injury (June 2015) Business Law News, Issue 2
Healthcare Litigation Update, Presented by H. Thomas Watson and Peder K. Batalden (Apr. 18, 2015) CSHA Annual Meeting and Spring Seminar, Huntington Beach, California
Appellate Case Summaries (Winter 2015) California Health Law News, Vol. XXXIII, Issue 1, p. 24
Writ likely unneeded to review poach deal (Oct. 8, 2014) Daily J., p. 1
Briefing Between Brevity and Boredom (Aug. 29, 2014) Daily J., p. 1
Court Interprets the OCSLA in Valladolid (Jan. 17, 2012) The Court Reporter (DRI)
Staying Enforcement of A Money Judgment Pending Appeal: An Overview (Aug. 2008) IADC Appellate Practice Committee Newsletter