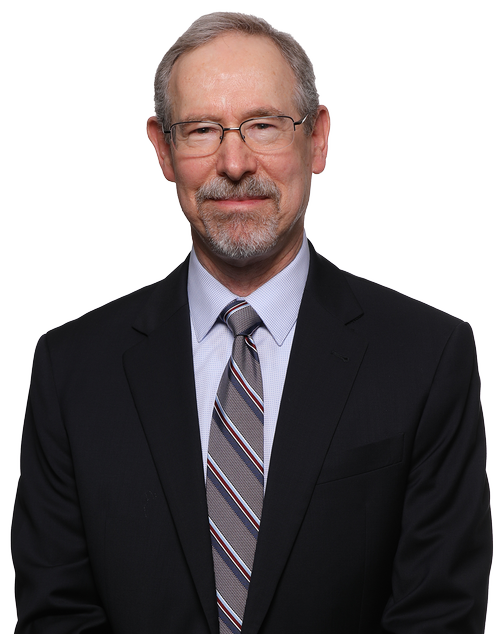 Mitchell C. Tilner
Partner - Los Angeles Office
How Mitchell Helps Clients
Renowned for his proficiency in analyzing legal issues and handling complex, high-stakes appeals involving insurance coverage and bad faith, Mitch Tilner has briefed or supervised the briefing in more than 400 appeals and writ proceedings and has argued more than 100 appeals and writ proceedings in the state and federal appellate courts. He also consults with trial firms and other appellate firms on appellate strategy and briefing. In addition to insurance appeals, he has handled appeals for private entities and public agencies in the areas of business and contract disputes, employment law, water law, eminent domain, entertainment law, and punitive damages.
---
Mitch is a partner at the firm, where he has been practicing since 1988. He has been a California State Bar Certified Appellate Specialist for more than 20 years.
Mitch frequently presents seminars to clients and professional groups on the appellate process, legal writing, and related subjects. Mitch began his professional career as an associate in the litigation department of Gibson, Dunn & Crutcher.
Representative Matters
County of Santa Clara v. Superior Court (2023)
California Supreme Court holds emergency medical service providers may maintain reimbursement actions against publicly operated health care service plans

Colonial Van & Storage v. Superior Court (2022)
California Court of Appeal grants Horvitz & Levy's writ petition, holding that employer had no duty to protect its employee and her invitees from mass shooting inside the employee's home
Aghaian v. Minassian II (2021)
California Court of Appeal affirms $34.5 million judgment for Horvitz & Levy clients, holding that "law of the case" precluded defendant's inconvenient forum motion
Issakhani v. Shadow Glen HOA, Inc. (2021)
Court of Appeal affirms summary judgment for homeowners' association, holding association had no duty to provide visitor with onsite parking so visitor would not need to park on street and encounter risk of injury while jaywalking
Brown v. USA Taekwondo (2021)
California Supreme Court holds courts can use public policy to limit or eliminate a defendant's duty, arising from a special relationship or otherwise, to protect the plaintiff from injuries caused by a third party, but courts may not rely on public policy to create such a duty
Pinto v. Farmers Insurance Exchange (2021)
Court of Appeal holds that an insurer's failure to accept a reasonable settlement demand is not per se unreasonable, disapproving a controversial CACI instruction suggesting a strict liability standard for bad faith failure to settle claims
Medical Acquisition Co., Inc. v. Superior Court (2018)
Published California Court of Appeal opinion in eminent domain action upholding agency client's position that trial court had discretion to require property owner to post an undertaking as a condition to withdrawing client's deposit of probable amount of compensation
ABM Facility Services, Inc. v. Jacobs Facilities, Inc. (2017)
Represented contractor on appeal in case involving unlicensed subcontractor's multi-million-dollar claim for unpaid invoices and contractor's $45 million cross-claim for disgorgement of fees paid; case settled after oral argument
Olympic and Georgia Partners LLC v. Arch Specialty Ins. Co. (2016)
Successfully defended summary judgment for insurer client in dispute over coverage for cost of removing and replacing cracked stone flooring in high-rise condominium development
Big 5 Sporting Goods Corp. v. Zurich American Ins. Co., et al. (2015)
Successfully defended summary judgment for insurer client in Ninth Circuit, which held insurer owed no duty to defend policy holder against consumer class actions
Lewis Jorge Const. Management, Inc. v. Pomona Unified School Dist. (2004)
California Supreme Court upheld school district client's position that damages for breach of construction contract could not include $3 million in claimed lost profits from prospective jobs contractor never won because of impaired bonding capacity suffered as a result of client's termination of contract
Kazi v. State Farm Fire and Casualty Co. (2001)
California Supreme Court held that a claim of interference with an easement right does not give rise to an insurer's duty to defend under a policy covering damage to tangible property
Waller v. Truck Ins. Exchange, Inc. (1995)
Oft-cited California Supreme Court opinion that affirmed Court of Appeal's reversal of $50+ million judgment and upheld insurer client's position that (1) it had no duty to defend insureds against suit alleging emotional distress flowing from economic losses, and (2) it did not impliedly waive coverage defenses by not mentioning them when claim was denied
Education
Columbia University
LL.M., 1985
Loyola Law School of Los Angeles
J.D., magna cum laude, 1980
Yale University
B.A., 1975
Clerkships
Hon. Arthur L. Alarcon, U.S. Court of Appeals, Ninth Circuit (1987-1988)
Bar Admissions
California
U.S. Supreme Court
U.S. Court of Appeals, Ninth Circuit
U.S. District Court, Central District of California
Professional Associations
Awards
Publications
One Shot Appeals (December 2020) Los Angeles Lawyer
Calif. Extension Of Court Deadlines Rests On Shaky Ground (June 4, 2020) Law360
Will the Billable Hour Go the Way of the Law Library? (Perspective) (July 28, 2016) Bloomberg Law
10 Ways to Improve Your Next Dispositive Motion: Writing Tips for Busy Trial Attorneys (Spring 2013) Association of Business Trial Lawyers, Vol. XXXIV, No. 1, p. 1
Does the Quality of Appellate Advocacy Make a Difference? (Sept. 2012) For The Defense (DRI), p. 82
The Insurer's Dilemma (Feb. 13, 2012) The Recorder [online exclusive]
Expert Appellate Briefs Keep the Reader in Mind (Aug. 2010) LACBA E-Publication, Vol. II, No. 11
Appeals, Writs and Post-Trial Motions (Cal. State Bar, Lit. Section 2009) 2008 California Litigation Review
Appeals, Writs and Post-Trial Motions (Cal. State Bar, Lit. Section, July 2008) 2007 California Litigation Review
Developments in California Insurance Law The State Bar of California, 2007 Annual Review (2007), p. 15.
Appeals, Writs and Post-Trial Motions (Cal. State Bar, Lit. Section, June 2007) 2006 California Litigation Review
Appeals, Writs and Post-Trial Motions (Cal. State Bar, Lit. Section, July 2006) 2005 California Litigation Review
Consistently Inconsistent: Recent Supreme Court Decisions Interpreting Insurance Policies (3d Qtr. 2004) Verdict, p. 30
Court Fails to Clarify Use of Policy's Drafting History (June 3, 2004) L.A. Daily J. p. 7
Appeals, Writs and Post-Trial Motions (Cal. State Bar, Lit. Section, Sept. 2005) 2004 California Litigation Review
Appeals, Writs and Post-Trial Motions (Cal. State Bar, Lit. Section, Nov. 2004) 2003 California Litigation Review
Appeals, Writs and Post-Trial Motions (Cal. State Bar, Lit. Section, May 2003) 2002 California Litigation Review
Appeals, Writs and Post-Trial Motions (Cal. State Bar, Lit. Section, May 2002) 2001 California Litigation Review
Appeals, Writs and Post-Trial Motions (Cal. State Bar, Lit. Section, Apr. 2001) 2000 California Litigation Review
Appeals, Writs and Post-Trial Motions (Cal. State Bar, Lit. Section, Aug. 2000) 1999 California Litigation Review
Appeals, Writs and Post-Trial Motions (Cal. State Bar, Lit. Section, Oct. 1999) 1998 California Litigation Review
Appeals, Writs and Post-Trial Motions (Cal. State Bar, Lit. Section, Aug. 1998) 1997 California Litigation Review
The Call of Duty (Feb. 1996) L.A. Lawyer
Appeals, Writs and Post-Trial Motions (Cal. State Bar, Lit. Section, Apr. 1997) 1996 California Litigation Review
Appeals, Writs and Post-Trial Motions (Cal. State Bar, Lit. Section, June 1996) 1995 California Litigation Review
Insurance Coverage for "Wilful Acts": Clarifying Clemmer (Sept. 1991) L.A. Lawyer