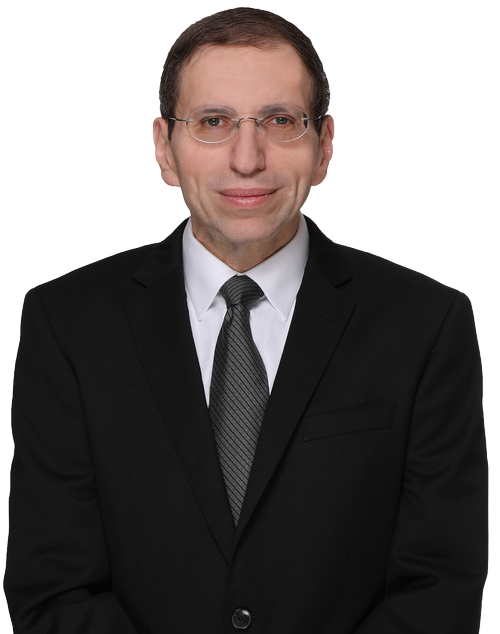 Felix Shafir
Partner - Los Angeles Office
How Felix Helps Clients
Felix's work often focuses on two areas at the cutting edge of California law: (1) the law of protected speech, including the First Amendment, defamation, California's anti-SLAPP statute, and the litigation privilege; and (2) the defense of class and representative actions, often through resisting class certification efforts or the enforcement of arbitration agreements. He also has unique expertise in handling appeals involving employment disputes and employer liability, commercial litigation, intellectual property, environmental litigation, unfair competition lawsuits, and federal and state securities issues.
---
Felix has argued appeals in the California Supreme Court and the California Courts of Appeal, and has been lead and amicus counsel in numerous proceedings in the U.S. Court of Appeals for the Ninth Circuit. Additionally, trial counsel and in-house legal departments often leverage Felix's input before an appeal begins. He provides critical advice on preserving issues and presenting evidence in the best posture for appeal. He prepares amicus briefs seeking to move or clarify the law in ways favorable to his clients and their members.
Felix is a partner at the firm. He has represented many significant companies and organizations, including Agilent Technologies, American Medical Response, Anschutz Entertainment Group, the California Chamber of Commerce, the Chamber of Commerce of the United States of America, East West Bank, Ecolab, Levy Premium Foodservice Limited Partnership, Lyft, Macy's, the Neiman Marcus Group, Omega S.A., See's Candy Shops, Shell Oil Company, the Southern California Gas Company, Taco Bell, the Washington Legal Foundation, Wells Fargo & Co., and Zumiez.

Felix previously practiced at Mayer, Brown, Rowe & Maw LLP and Littler Mendelson, P.C., where he focused on all aspects of labor and employment defense and counseling.
Representative Matters
Seifu v. Lyft Inc. (2022)
United States Supreme Court granted Lyft's cert petition concerning Federal Arbitration Act preemption

A&S Metal Recycling, Inc. v. Wilson's Metal Exchange, Inc. (2020)
California Court of Appeal affirmed denial of anti-SLAPP motion in defamation case arising out of commercial dispute between business competitors
Miner v. Ecolab, Inc. (2019)
Ninth Circuit reversed order denying our client's motion to compel arbitration, holding that the district court was wrong to conclude the arbitration agreement's class action waiver rendered the agreement unenforceable

Wilson v. Cable News Network, Inc. (2019)
Filed amicus brief in support of media network urging the California Supreme Court to conclude that the anti-SLAPP statute can apply to employment claims; the California Supreme Court agreed the anti-SLAPP statute is not categorically inapplicable to employment claims

Epic Systems Corp. v. Lewis (2018)
Filed amicus brief in support of employers urging the U.S. Supreme Court to determine class action waivers in employment arbitration agreements were enforceable under the Federal Arbitration Act and federal labor law; the U.S. Supreme Court agreed such waivers must be enforced

Dickinson v. Cosby (2018)
California Superior Court granted the anti-SLAPP motion of our client, an entertainment lawyer, to strike the claims against him, concluding that the attorney's demand letter and press statements were activities protected by the anti-SLAPP statute and that the claims must be stricken because the plaintiff could not show the attorney made the statements with constitutional malice

Cotter v. Lyft, Inc. (2017)
Ninth Circuit summarily affirmed order approving a class action settlement
Angel v. Winograd (2016)
California Court of Appeal reversed the trial court's order denying our client's anti-SLAPP motion and directed the court to strike the lawsuit seeking to hold our client liable for initiating a petition campaign to persuade a city council to pass legislation

DIRECTV, Inc. v. Imburgia (2015)
Filed amicus brief urging the U.S. Supreme Court to conclude that the Federal Arbitration Act preempted state law disfavoring class arbitration waivers in consumer arbitration agreements; the U.S. Supreme Court agreed that the waiver must be enforced

Sanchez v. Valencia Holding Co. (2015)
Filed amicus brief urging the California Supreme Court to conclude that an arbitration clause commonly used in many car sales contracts should be enforced because it was not unconscionable; the California Supreme Court agreed the clause was not unconscionable

Salinas v. Bennett (2008)
California Court of Appeal affirmed order granting summary judgment in favor of our clients, concluding that our clients—owners of a property where the plaintiff was injured when his automobile veered off the road following a car accident and struck a gas meter—owed no duty of care to the driver because the owners neither owned nor controlled the meter, which was located on a portion of their property over which the county had a right of way


Education
Northwestern University School of Law
J.D., cum laude, 1999
University of California, Los Angeles
B.A., cum laude, 1996
Clerkships
Hon. Thomas J. Meskill, U.S. Court of Appeals, Second Circuit (2003-2004)
Hon. Whitman Knapp, U.S. District Court, Southern District of New York (2001-2003)
Bar Admissions
California
U.S. Supreme Court
U.S. Court of Appeals, Ninth Circuit
Professional Associations
Awards
Daily Journal's California Top Labor and Employment Lawyer (2019, 2018, 2017, 2016, 2014, 2013)
Super Lawyers (2017-2022)
Super Lawyers "Rising Star" (2007-2014)
Publications
The Ninth Circuit Properly Imposes Limits on Representative PAGA Claims in Federal Courts (Oct. 14, 2021) Washington Legal Foundation, Legal Backgrounders
The PAGA Preemption Battle Knocking On High Court's Door (Aug. 3, 2021) Law360
The Brewing Preemption Battle Over Iskanian's PAGA Rule (June 30, 2021) Daily Journal
Supreme Court Eviscerates Limits on the Ministerial Exception (Apr. 5, 2021) Daily Journal
Dynamex's Classification Test Applies Retroactively (Jan. 29, 2021) Daily Journal
Anti-SLAPP and Employment Claims (July 15, 2020) Daily Journal
The Debate over Dynamex's Retroactivity Heads to the California Supreme Court (Oct. 30, 2019) Daily Journal
9th Circ. Could Mend Split On Class Rules For PAGA Claims (Sept. 13, 2019) Law360
Assessing the Availability of Jury Trials for PAGA Claims (May 29, 2019) Law360
Are Orders Denying Class Cert. Appealable In PAGA Cases? (Mar. 19, 2018) Law360
Recent Developments in Class Action Law (Dec. 2017) Today's General Counsel
How Calif.'s Anti-SLAPP Law Affects Amended Complaints (Nov. 8, 2017) Law360
When the 9th Circuit Turns to the California Supreme Court (Aug. 25, 2017) Daily J., p. 6
Does California's Anti-SLAPP Law Apply To Discrimination Claims? (June 9, 2017) Law360
Does Anti-SLAPP Law Apply To Legal Malpractice Claims? (Feb. 13, 2017) Law360
Helping Americans to Speak Freely (Dec. 15, 2016) The Federalist Society Review, Vol. 18, p. 46
What Is 'Public Interest' Under California Anti-SLAPP Law? (Dec. 1, 2016) Law360
Wage Issue Before California Supreme Court (Dec. 2016) Today's General Counsel, Vol. 13, No. 6, p. 16
When Demand Letters Constitute Extortion In California (Sept. 23, 2016) Law360
State High Court Will Likely Adopt Federal de Minimis Rule (Sept. 2, 2016), Daily J., p. 7
Revitalizing Calif.'s Often Overlooked Legislative Privilege (Aug. 9, 2016) Law360
Ninth Circuit weighs key arbitration issues (Podcast) (July 2016), Daily J.
Speaking Freely (Summer 2016) ABTL Report
California's Anti-SLAPP Law is Not Systematically Abused (June 30, 2016) Law360
FAA Trumps State Law, Again (Mar. 16, 2016) Daily J.
The Most Notable Decisions Concerning Arbitration in 2015 (Dec. 18, 2015) Daily J.
9th Circuit Could Soon Rule on PAGA Waiver Legality (Mar. 24, 2015) Daily J., p. 7
The Fine Line Between Protected Demand Letters and Extortion (2015) California Litigation, Vol. 28, No. 1, p. 11
9th Circuit Says Meal and Rest Break Laws Not Preempted (July 16, 2014) Daily J., p. 5
Ninth Circuit Holds Federal Arbitration Act Preempts California Rule That Claims For Public Injunctive Relief Cannot Be Arbitrated (Spring 2014) Legal Insights
Is Employment Arbitration At A Crossroads In 2014 (Jan. 10, 2014) Law360
The Impact Of Individual Damages Issues On Class Certification After Comcast Corp. v. Behrend (Dec. 13, 2013) Washington Legal Foundation, Legal Backgrounder, Vol. 28, N
The Changing State of Employment Arbitration (Nov. 4, 2013) The Recorder
Focus on Arbitration: The Continuing Tug of War Between the U.S. and California Supreme Courts Over Arbitration Law (Fall 2013) ABTL Report
Appellate Courts Sharply Disagree Over Continuing Impact of Concepcion (Dec. 12, 2012) Daily J., p. 7
When are Claims Adjusters Exempt from Overtime Requirements? (Aug. 20, 2012) Daily J., p. 3
'Concepcion' May Kill State Arbitration Restrictions (Jan. 12, 2012) The Recorder [online exclusive]
Class Action Certification Of Punitive Damages Claims After Wal-Mart v. Dukes (Nov. 18, 2011) Washington Legal Foundation, Legal Opinion Letter, Vol. 20, No. 26
Appeals, Writs and Post-Trial Motions (Cal. State Bar, Lit. Section, June 2007) 2006 California Litigation Review
Flawed Assumptions: A Critique of Garcia v. Superior Court of Los Angeles (1998) Northwestern University Law Review