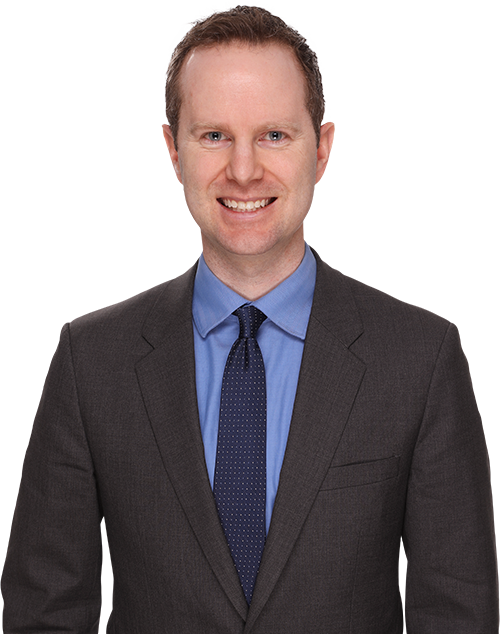 Eric S. Boorstin
Partner - Los Angeles Office
How Eric Helps Clients
Major media, technology, fitness, and insurance companies rely on Eric Boorstin's significant experience handling high stakes tort and business matters. Eric has served as lead appellate counsel in an array of areas including trademark, copyright, employment, contract, defamation, wrongful death, and professional responsibility. He has appeared as amicus counsel for trade associations in state and federal court, addressing a variety of institutionally important legal issues.
---
Eric is a partner at Horvitz & Levy, where he has represented clients such as The Regents of the University of California, Viasat, Inc., 24 Hour Fitness USA, Inc., and the Chamber of Commerce of the United States of America. Before joining the firm, Eric was a litigator at Covington & Burling LLP and Mitchell Silberberg & Knupp LLP.

Eric is a member of the Board of Governors of the Los Angeles Chapter of the Association of Business Trial Lawyers and serves as co-editor of its publication about legal developments and civil practice issues, the ABTL Report. Eric also serves on the Los Angeles County Bar Association's State Appellate Judicial Evaluation Committee. In 2021, the Daily Journal recognized Eric as one of the Top 40 Under 40 attorneys in California.
Representative Matters
Viasat v. Acacia Communications (2022)
California Court of Appeal affirmed $49 million breach of contract verdict in complex commercial dispute involving misuse of intellectual property

Napolitano Holdings v. Touchstone Climbing (2019)
California Court of Appeal reversed summary judgment on ground that commercial lessee had limited discretion to cancel lease
Sakai v. Massco Investments, LLC (2018)
California Court of Appeal affirmed summary judgment on ground that defendant landowner owed no duty to guard against a visitor's unpredictable driving
Vasilenko v. Grace Family Church (2017)
California Supreme Court reversed Court of Appeal's conclusion that defendant owed a duty of care [H&L filed amicus brief]
Ludwig v. Hacienda Paraiso (2016)
California Court of Appeal reversed $10 million judgment based on improper exclusion of expert testimony
24 Hour Fitness v. Superior Court (2016)
California Court of Appeal reversed denial of summary judgment on wrongful death claim
Angelotti Chiropractic, Inc. v. Baker (2015)
Ninth Circuit reversed District Court judgment finding California worker's compensation law unconstitutional
Education
Harvard Law School
J.D., submissions committee for the Harvard Journal of Law & Technology, cum laude, 2007
Princeton University
A.B., summa cum laude, 2004
Clerkships
Hon. J. Clifford Wallace, U.S. Court of Appeals, Ninth Circuit (2011-2012)
Hon. Valerie Baker Fairbank, U.S. District Court, Central District of California (2010-2011)
Bar Admissions
California
U.S. Supreme Court
Ninth Circuit Court of Appeals
U.S. District Court, Eastern District of Texas
Professional Associations
Awards
Publications
New Judge, New Rulings? (Spring 2022) ABTL Report, p. 1
5 Considerations When Evaluating Contracts in Light of COVID-19 (Mar. 20, 2020) Daily J.
Prompt Payment Doesn't Waive Your Right to Appeal (Jul. 11, 2019) Daily J.
Ninth Circuit Overturns $80 Million Verdict, Finding That Lower Court Lacked Personal Jurisdiction Over Out-Of-State Defendant's Foreign Conduct (July 10, 2015) Washington Legal Foundation, Counsel's Advisory, Vol. 23, No. 5
Get Up, Stand Up, Stand Up for Your (Trademark) Rights (Apr. 2, 2015) Daily J., p. 9
A New Commerce Clause Approach? (Nov. 24, 2014) Daily J., p. 1
Using Copyright as a Privacy Tool (Nov. 5, 2014) Daily J., p. 9
Arbitration: Be Careful What You Wish For (Mar. 24, 2014) Corporate Counsel [online exclusive]
Punitive Damages Imposed to Punish Overseas Conduct Are Constitutionally Suspect (Jan. 24, 2014) Washington Legal Foundation, Legal Opinion Letter, Vol. 23, No. 1