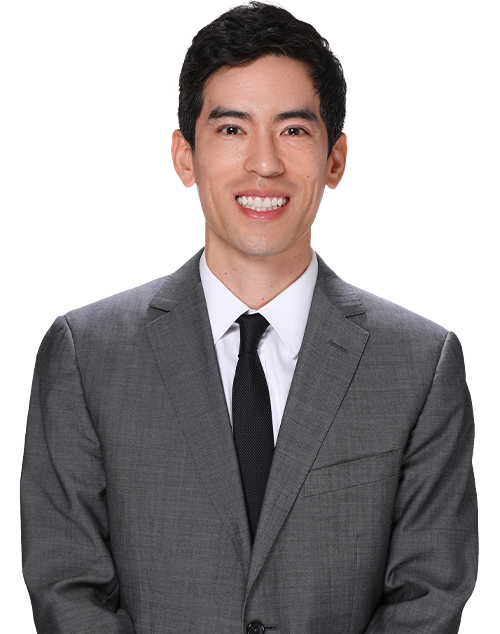 Christopher Hu
Associate - San Francisco Office
How Christopher Helps Clients
Chris Hu brings comprehensive complex civil litigation experience to his clients, assisting not only with appeals but bringing pre-trial and post-trial strategy to bear as well.
---
Before joining the firm, Chris practiced at two litigation boutiques in the Bay Area. He also served as a judicial law clerk to Judge Kim McLane Wardlaw of the Ninth Circuit and Justice Goodwin Liu of the California Supreme Court.

Chris is a graduate of Stanford Law School, where he was elected President of the Stanford Law Review and won the Judge Thelton E. Henderson Prize for Outstanding Performance in Stanford's Supreme Court Litigation Clinic.

Chris serves as vice chair of the American Constitution Society's Bay Area Lawyer Chapter.
Representative Matters
Hoffmann v. Young (2022)
California Supreme Court rejects lower court's expansive reading of the "express invitation exception" to California's recreational use immunity statute.
Shorter v. Baca (2021)
Ninth Circuit holds that former jail inmate is entitled to judgment as a matter of law on her excessive search and inadequate sanitation claims
Grossmont Union High School District v. Diego Plus Education Corporation (2021)
California Court of Appeal reversed orders that would have shut down charter schools serving at-risk students
Alaniz v. Sun Pacific Shippers, L.P. (2020)
California Court of Appeal reversed judgment against landowner due to error in jury instructions
Truong v. Ly (2020)
California Court of Appeal affirmed judgment in favor of investor, holding that contract claim against developer was timely due to delayed accrual of the claim
White v. Square, Inc. (2019)
California Supreme Court clarified Unruh Act standing in case alleging discriminatory terms on website
Eck v. City of Los Angeles (2019)
California Court of Appeal rejected challenge to class action settlement, holding that objector lacked standing to appeal
Laguatan v. Pablo (2019)
California Court of Appeal affirmed judgment and attorney's fee order in probate litigation involving presumption of undue influence
Education
Stanford University Law School
J.D., 2013
Brown University
A.B., magna cum laude, 2006
Clerkships
Hon. Kim McLane Wardlaw, U.S. Court of Appeals, Ninth Circuit (2013-2014)
Hon. Goodwin Liu, California Supreme Court (2014-2015)
Bar Admissions
California
U.S. Court of Appeals, Ninth Circuit
U.S. District Court, Eastern District of California
U.S. District Court, Northern District of California
U.S. District Court, Central District of California
Professional Associations
Awards
Publications
On Stipulated Reversals (Jan. 7, 2019) Daily J.
A Specialized Bar for the California Supreme Court? (Dec. 3, 2018) Daily J.
A Frivolous Appeal (June 4, 2018) Daily J. [with Myron Moskovitz]
Should You Seek Review When Not Published? (Apr. 16, 2018) Daily J.
Fairness Dictates a Chance to Appeal After Plea (Sept. 29, 2017) Daily J. [with Jeffrey L. Bornstein]