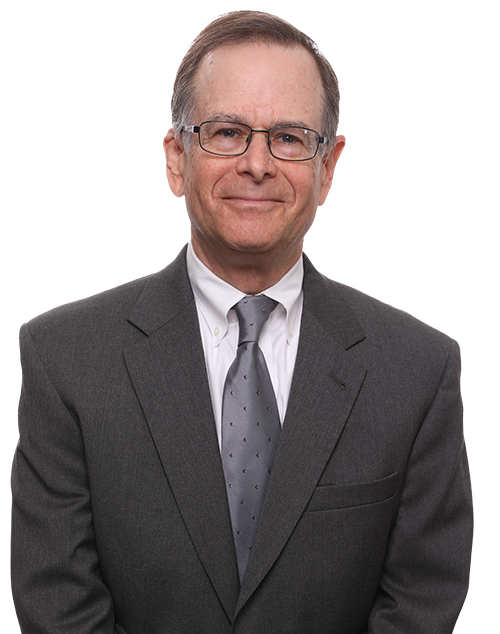 David S. Ettinger
Of Counsel - Los Angeles Office
How David Helps Clients
David Ettinger has briefed and argued many notable appeals, including more than a dozen arguments before the California Supreme Court. He is considered by many in the industry as a scholar in appellate justice and leverages his keen insights to support clients' immediate and long-term challenges in the appellate courts.
---
After many years as a partner, David is currently of counsel at the firm, which he joined in 1982. He has been published in a variety of legal publications, including several articles on hospital peer review committee confidentiality. David served two terms on the Appellate Advisory Committee for the Judicial Council of California, to which he was appointed by Chief Justice Ronald George. Also, at the invitation of Justice Joyce Kennard, he was a member of the Appellate Rules Revision Project Task Force, which spearheaded the first comprehensive revision of the California Rules of Court on appeals in almost 60 years. He is the primary writer for At the Lectern, the firm's blog covering the California Supreme Court.
David is a former president of the California Academy of Appellate Lawyers and has served as a lecturer in the Appellate Litigation Clinic at the University of California, Irvine School of Law.
Representative Matters
California Supreme Court reverses Court of Appeal, holding Horvitz & Levy's client is entitled to state court findings allowing him to apply to the federal government for Special Immigrant Juvenile status

Dhillon v. John Muir Health
(2018)
After California Supreme Court holds hospital's appeal was from an appealable order, California Court of Appeal reverses order requiring formal peer review of hospital medical staff's discipline of physician
Nance v. Miser (2017)
Ninth Circuit reverses dismissal of Muslim prisoner's religious liberty claims
Transbay Auto Service, Inc. v. Chevron USA Inc. (2015)
Ninth Circuit reverses jury award under the Petroleum Marketing Practices Act
Education
Loyola Law School of Los Angeles
J.D., cum laude, 1980
Franklin & Marshall College
B.A., with departmental honors, 1977
Clerkships
Justice and Presiding Justice Margaret J. Morris, California Court of Appeal, Fourth Appellate District, Division Two (1980-1982)
Bar Admissions
California
U.S. Supreme Court
U.S. Court of Appeals, Second Circuit
U.S. Court of Appeals, Ninth Circuit
Professional Associations
California Academy of Appellate Lawyers President (2011-2012), First Vice-President (2010-2011), Second Vice-President (2009-2010), Secretary-Treasurer (2008-2009)
The Harriett Buhai Center for Family Law, Board of Directors (1997-2021); Vice President Program Services (2002-2008)
California Supreme Court Historical Society, Board of Directors (2014 – present)
Appellate Rules Revision Project Task Force, Member (1998–2004)
Appellate Advisory Committee for the Judicial Council of California, appointed (1998) and reappointed (2001) by Chief Justice George (1998-2004)
Los Angeles County Bar Association, Appellate Courts Committee (Vice-Chair, 1993-1995; Chair, 1995-1997), State Appellate Judicial Evaluation Committee, (Chair, 1994-1995)
Democratic National Convention, elected as delegate from California's 24th Congressional District (2004)
Awards
CLAY award (California Lawyer Attorney of the Year) by Daily Journal (2023)
Top Verdicts by Daily Jounral (2022)
The Best Lawyers in America by "Best Lawyer" (2022-2023)
"AV Preeminent" rated by Martindale-Hubbell
Super Lawyers (2011-2023)
Pamela E. Dunn Appellate Justice Award, Los Angeles County Bar Association (2012)
Harriett Buhai Center for Family Law Community Service Award (2010)
Angel Award, California Lawyer magazine (2007)
Publications
When Chief Justice Gibson Joined Hollywood Stars to Testify at a Movie Mogul's Tax Evasion Trial (Spring/Summer 2020) California Supreme Court Historical Society Review, p. 12.
Thirty Years After a Hundred-Year Flood: CCHS Presents Judicial Elections Program at State Bar Annual Meeting(Fall/Winter 2016) California Supreme Court Historical Society Newsletter
Recent Caselaw Affecting the Disentitlement Doctrine and Civil Appeals (Apr. 2016) Los Angeles Lawyer, pp. 10-12
Pending Decision May Influence Measure of Medical Damages (Nov. 2010) Med. Malpractice Law & Strategy, Vol. 28, No. 2, p. 1
The Fate of The Collateral Source Rule (Oct. 18, 2010) Daily J., p. 5
A Leader in the Fight Against School Segregation (July 8, 2010) Daily J., p. 6
Tort Reform Damage Caps in California, and Beyond (Apr. 2009) Med. Malpractice Law & Strategy, Vol. 28, No. 7, p. 5
The Constitutionality of Tort Reform Damage Caps (Mar. 2009) Med. Malpractice Law & Strategy, Vol. 27, No. 6, p. 1
New Year, New Rules (Dec. 28, 2007) L.A. Daily J.
The Quest to Desegregate Los Angeles Schools (Mar. 2003) 26 Los Angeles Lawyer 54
The Alliance for Children's Rights vs. The Los Angeles County Department of Children and Family Services (2002) 1 Whittier Journal of Child and Family Advocacy 62
New Batch; First Group of Revised Rules Took Effect Jan. 1 (Jan. 30, 2002) Los Angeles Daily Journal, p. 7
Guarding Hospital Committee Members' Identities (Mar. 1993) Med. Malpractice Law & Strategy 3
Are Applications for Staff Privileges Discoverable? (Oct. 1992) Med. Malpractice Law & Strategy 1
Discovery Immunities for Hospital Staff Review Committees: Is There Protection for Information Submitted to, as Well as Documents Prepared by, the Committees? (Fall 1992) Prof. Officers' and Directors' Liability Law Newsl. 17
The History of School Desegregation in the Ninth Circuit (1979) 12 Loy. L.A. L. Rev. 481