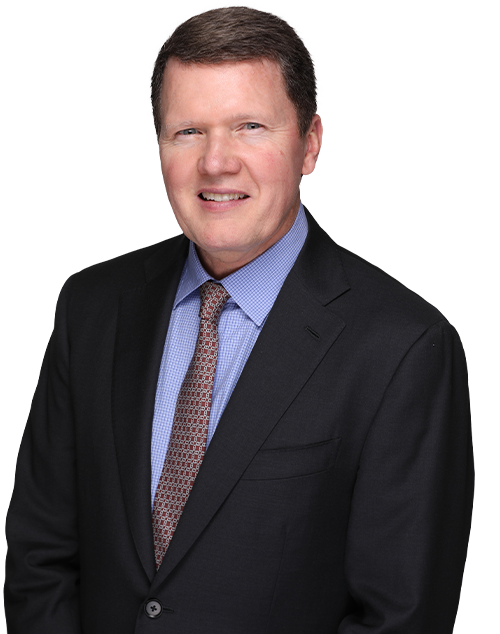 Stephen E. Norris
Partner - Los Angeles Office
How Stephen Helps Clients
Property owners and developers seeking to overturn multi-million dollar awards in favor of contractors and their employees, look to Stephen (Steve) Norris for his broad-ranging experience and extensive capabilities in defending against premises liability claims. Many of the premises liability cases in which Steve has appeared involving the Privette doctrine have resulted in published decisions by the California Supreme Court and the California Court of Appeal imposing significant limitations on premises liability claims. Steve is also sought after for his trial strategy and appellate abilities in a wide range of matters, including catastrophic personal injuries, products liability, medical malpractice, insurance bad faith, insurance coverage, real estate, First Amendment, and intellectual property matters.
---
Steve is a partner at the firm, where he has been practicing since 1990. Steve has been lead appellate counsel on numerous cases before the California Supreme Court, California Court of Appeal, and the U.S. Court of Appeals for the Ninth Circuit.
Prior to joining the firm, Steve was a Litigation Associate with Cooper, Epstein & Hurewitz and Mitchell, Lurie & DeMarco, and a Judicial Staff Attorney for the California Court of Appeal, First Appellate District.
Representative Matters
Montes v. YMCA of Glendale, California (2022)
California Court of Appeal affirms summary judgment, holding Horvitz & Levy's client had no duty to remedy an open and obvious danger

Sandoval v Qualcomm (2021)
California Supreme Court reaffirms Privette doctrine, overturning $3.7 million jury Verdict and directing changes to model jury instructions
Castro v. ABC Studios, Inc. (2019)
Court of Appeal affirms summary judgment in favor of our client, ABC Studios, in action by contractor's employee for work-related injuries
Barton v. Argen Corp. (2019)
California Court of Appeal affirms summary judgment in favor of our client in products liability action
Johnson v. Raytheon Co. (2019)
California Court of Appeal affirmed summary judgment in favor of our client in action by contractor's employee for work-related injuries
Fireman's Fund Ins. Co. v. Heller (2016)
California Court of Appeal affirmed summary adjudication on behalf of client, FFIC, on its claim for rescission of policy based on insured's fraud and remanded for trial on restitution claim of $5 million paid for underlying settlement and attorney fees
Lozano v. AWI Management Corp.(2016)
California Court of Appeal affirmed summary judgment in favor of our client, an apartment management company sued by survivors of victims of apartment shooting
Morlin Asset Management v. Murachanian (2016)
California Court of Appeal affirmed summary judgment in favor of dentist in indemnity cross-action brought by landlord, our client
Glenn v. Radiant Services (2013)
California Court of Appeal affirmed summary judgment in favor of our client, a company sued by contractor for work-related injuries

SeaBright Ins. Co. v. US Airways, Inc. (2011)
California Supreme Court affirmed summary judgment based on Privette doctrine [H&L filed amicus brief]
Tverberg v. Fillner Construction, Inc. (2010)
California Supreme Court limited scope of hirer liability to self-employed contractors
Padilla v. Pomona College (2008)
California Court of Appeal affirmed summary judgment in favor of a college in lawsuit by worker injured during remodel of a dormitory
Kinsman v. Unocal Corp. (2005)
California Supreme Court reversed $3.7 million judgment in asbestos exposure case
Uhrich v. American Home Assurance Co. (2004)
California Court of Appeal reversed $6.5 million judgment in insurance coverage dispute
Children's School v. Folgner (1999)
California Court of Appeal reversed $5 million judgment in real estate dispute
Toland v. Sunland Housing Group, Inc. (1998)
California Supreme Court ruled in favor of defendant developer and general contractor, who prevailed before the Supreme Court in a case limiting liability of hiring parties for injuries to contractors' employees [H&L filed amicus brief]
Partnership Placements v. Landmark Ins. Co. (1996)
California Court of Appeal reversed $12 million judgment against our clients in bad faith case
McLaughlin v. National Union Fire Ins. Co. (1994)
California Court of Appeal reversed $49 million judgment in bad faith case
Slottow v. American Cas. Co. (1993)
Ninth Circuit reversed $12 million judgment in insurance coverage dispute
Center Foundation v. Chicago Ins. Co. (1991)
California Court of Appeal reversed $2 million judgment in breach of contract claim
Education
University of San Francisco School of Law
J.D., 1982
Princeton University
B.A., cum laude, 1979
Clerkships
Hon. Joseph A. Rattigan, California Court of Appeal
Bar Admissions
California
U.S. Supreme Court
U.S. Court of Appeals, Ninth Circuit
Professional Associations
Awards
Publications
Drive Responsibly (Sept. 2017) Los Angeles Lawyer
Finding a Taking: Standards for Fairness (1982) 16 U.S.F. L. Rev. 743