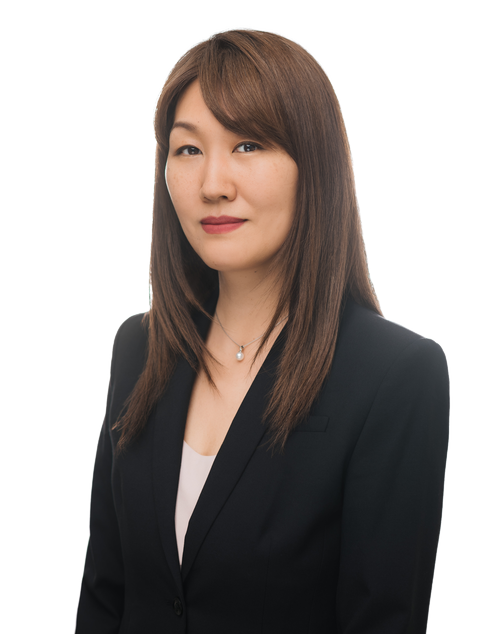 Julian W. Park
Senior Counsel - San Francisco Office
How Julian Helps Clients
Julian W. Park is senior counsel in the firm's San Francisco office. Julian is an experienced trial and appellate advocate and is an innovative problem-solver who focuses on her clients' endgame goals from the outset of a case to obtain optimal results. Julian has represented Fortune 100 companies, including financial institutions, technology companies, multinational corporations, and healthcare and medical device companies, along with venture capital firms, emerging companies, and their executives. Julian has crafted hundreds of briefs and appeared before both state and federal courts across the country.
---
Before joining the firm, Julian practiced at several elite firms as a principal and senior litigation associate, including Latham & Watkins LLP. Julian also has extensive teaching and research experience, including as a lecturer of international civil litigation and senior research fellow at Berkeley Law School. Earlier in her career, she clerked for the Honorable Milan D. Smith, Jr. of the U.S. Court of Appeals for the Ninth Circuit and for the Honorable Cormac J. Carney of the U.S. District Court for the Central District of California.
Julian earned her law degree from Berkeley Law School, where she was a member of the California Law Review. She obtained a Bachelor of Arts, with distinction and honors, and a Master of Arts from Stanford University. Before law school, she earned a doctorate degree in English Language & Literature from Yale University, where she was an editor of the Yale Journal of Law & the Humanities, and worked as a teaching fellow for the English Department and writing fellow for the McDougal Graduate Center.
Representative Matters
Ditlevsen v. Pedersen (pending)
Represent respondent as lead attorney in appeal before the California Court of Appeal challenging trial court judgment of several liability after jury trial on appellant's tort claims
The County Board of Arlington County, Virginia v. Express Scripts Pharmacy, Inc. (2021)
Fourth Circuit Court of Appeals reversed district court's remand order, finding that Express Scripts satisfied all the requirements under the federal officer removal statute for federal jurisdiction in opioid lawsuit [prior firm]
In re National Prescription Opiate Litigation (2018-2021)
Acted as lead attorney for healthcare company involved in numerous opioid-related matters pending in federal and state courts nationwide. Spearheaded global litigation strategy and crafted several novel arguments for removal to federal court, leading to key voluntary dismissals in certain jurisdictions [prior firm]
Education
Berkeley Law School
J.D., 2008
Yale University
Ph.D., 2005
Stanford University
M.A., 1998
Stanford University
B.A., with distinction and honors, 1997
Clerkships
Hon. Milan D. Smith, Jr., U.S. Court of Appeals, Ninth Circuit (2012-2013)
Hon. Cormac J. Carney, U.S. District Court, Central District of California (2011-2012)
Bar Admissions
California
Supreme Court of the United States
U.S. Court of Appeals, Ninth Circuit
U.S. Court of Appeals, Fourth Circuit
U.S. District Court, Northern District of California
U.S. District Court, Eastern District of California
U.S. District Court, Central District of California
U.S. District Court, Northern District of New York
U.S. District Court, Western District of New York
U.S. District Court, Eastern District of New York
U.S. District Court, Southern District of West Virginia
U.S. District Court, Northern District of Ohio
U.S. District Court, Eastern District of Missouri
Professional Associations
Federal Bar Association, Member
Bar Association of San Francisco, Member
San Francisco Trial Lawyers, Member
Association of Defense Counsel of Northern California, Member
Korean American Bar Association of Northern California, Member
Asian American Bar Association of the Greater Bay Area and New York, Member
Publications
Co-author, "How litigants in Hong Kong can obtain US discovery" (Lexis Practical Guidance, Hong Kong Dispute Resolution, 2018)